Below are two pages which can be used to make models of the Planck spacecraft. There's even a video showing the assembly.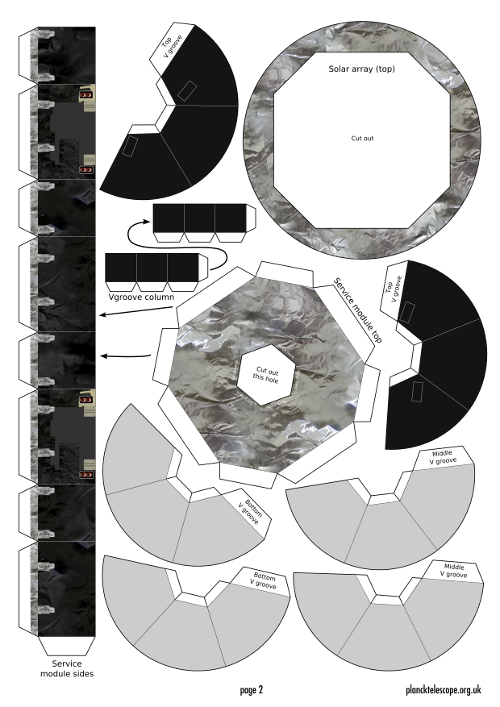 The models were designed and assembled by Stuart Lowe, and the time-lapse video was created by Edward Gomez.
Make a model of Planck satellite from Edward Gomez on Vimeo.
.