At the start of July, around 40 members of the Herschel and Planck teams represented these missions to the public at the Royal Society Summer Science Exhibition.  It was great to attend at explain what we're doing and why we do it to interested people.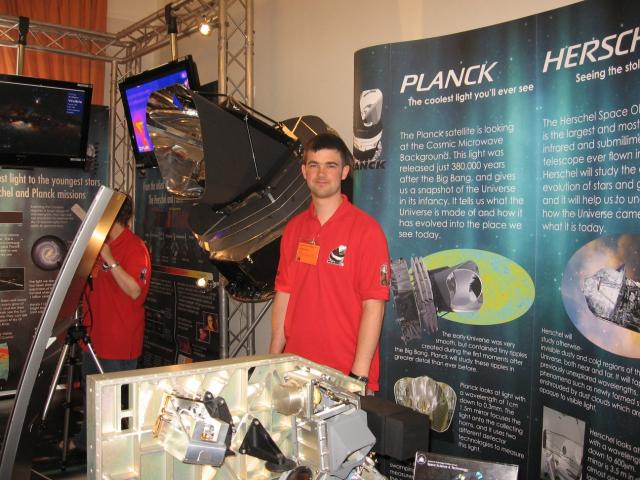 A lot of planning goes into such exhibits, and it was great to see the whole thing work out well.  We had models of the Planck and Herschel satellites, as well as several posters and displays.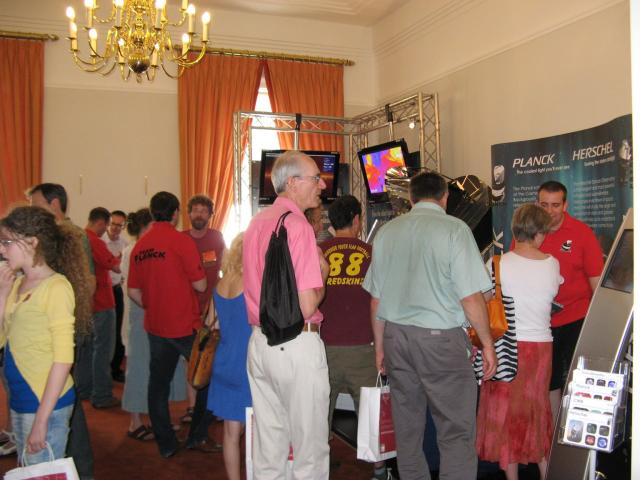 At times, the exhibit could be very busy, but we were there to explain the displays and demonstrations to the public.  We also had freebies to give away, including postcards of the missions, pens, keyrings and wristbands.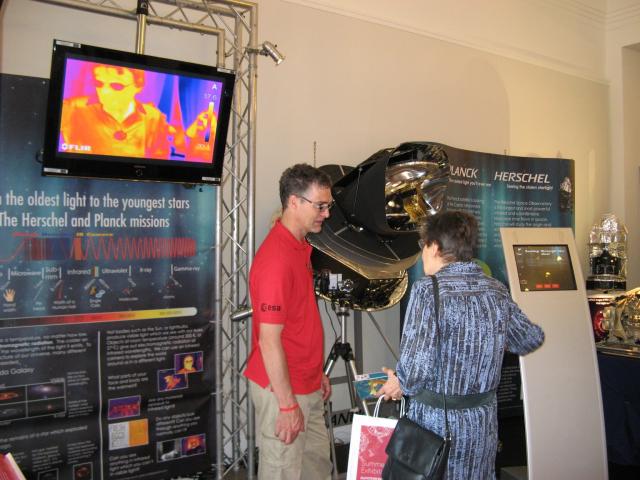 The star of the show was undoubtedly the infrared camera, which allowed people to see the light they emit themselves, and even take away a printed photo of themseleves in infrared light.
Over the week, over 40 people helped present the missions, from eight institutions around the UK: University of Cambridge, Cardiff University, University of Manchester, Imperial College London, Mullard Space Science Laboratory, Rutherford Appleton Laboratory, UK Astronomy Technology Centre, University of Sussex and UCL.  Just a few of us can be seen here.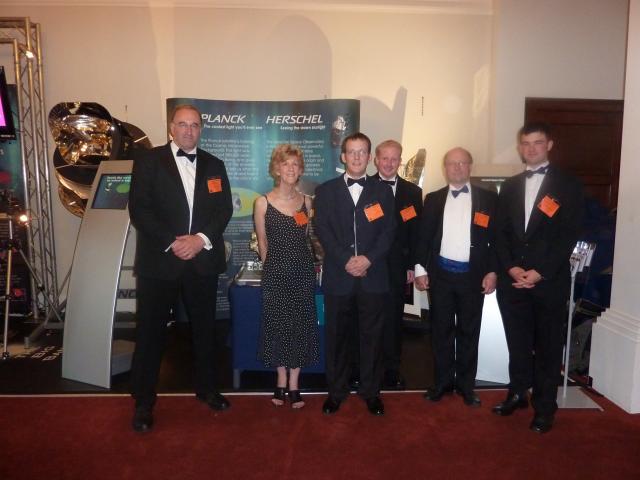 Some of us were able to go to an evening soiree, attended by invited VIPs.  The dress code was black tie and evening dresses, not something we astronomers are used to wearing…